---
Main Conference Agenda TROOPERS11
---
Roundtables - April 1st 2011
Most speakers will be present on Friday morning and we will arrange three round tables, grouped around different topics between 9:30 am and 12:30 pm. You will have the opportunity to discuss face to face with the speakers and fellow conference attendees.
After the experience from TROOPERS10 there's only one advice: Get a ticket for this event. You won't often find a chance to interact with so much IT security expertise on one spot.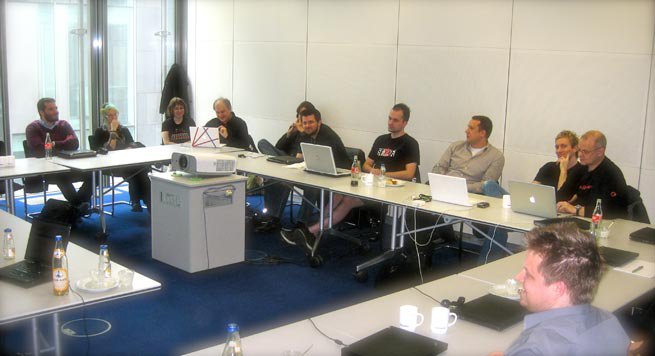 Planned topics are "Attack Trends in 2011″ and "Future Top 10 Web Application Attacks" besides others which we will announce shortly. But as usual: Discussions with plenty of experts have their own dynamics and develop a life of their own. Chat-show host Enno is prepared to get the discussion back to its origin from time to time.  If you have special wishes get involved in the decision process via mail or twitter.
Please note: The subjects and composition of the Round Tables might still change. We want them to be time relevant to you. A coffee break with some snacks is included.