What does Soup and Socks do?
Our name is our mission: We cook for people in need while at the same time we try to provide additional support, depending on the situation at our delivery site.
This could be anything from handing out warm socks, providing a steady Internet connection or giving someone in need a sleeping bag. On our first deployment we decided to head to Athens, one of the hotspots of the current refugee route towards Western Europe.
With a team of eight we catered up to 1000 meals per day at two central locations right in the middle of Greece's capital. Currently, we are reviewing our impact, planning new trips, and extending the team to make those new trips feasible.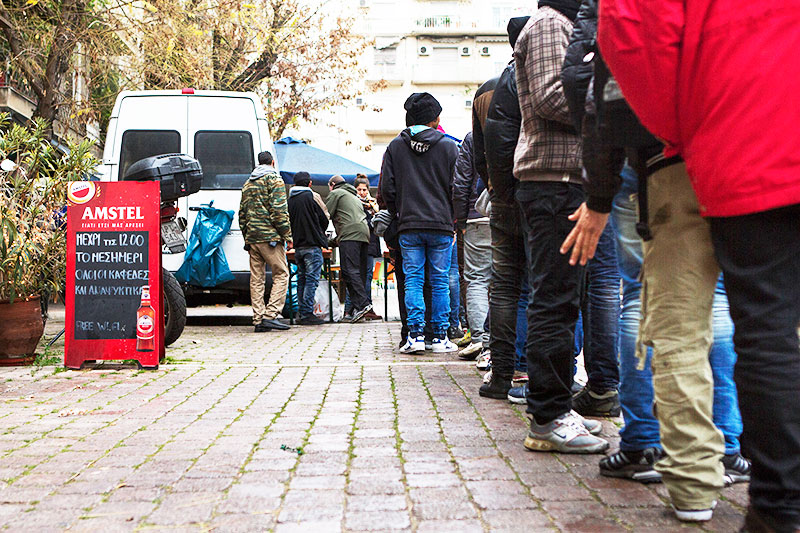 Why does SAS do it?
In late 2015 we decided to take an active role in improving the situations of refugees coming to Europe. With wars still ongoing, we feel that there is a need to show solidarity with those who pay the cost of those wars.
The plan is definitely not to save the planet all at once, but there is a clear determination within the team to be a better part of the solution. Instead of spreading fear and doubt whether Europe can offer protection to those individuals, we see our contribution as a pragmatic support for refugees on their way, and as an instrument to get in contact with them on a broader level.
Learning about their personal reasons for leaving their homes really gives us the best motivation to continue with our work and spread the word to our donors.