CHARITY PROJECT
Help us help Soup and Socks!
Habibi.Works – an extraordinary FabLab for...
Habibi.Works is a 700 m2 open workshop in Northern Greece near the Katsikas refugee camp. Besides a traditional wood, metal, textile printing and creative studio, it also features a modernly equipped Media Lab, which hosts several 3D printers, a laser cutter, VR equipment and workstations. Additionally, there is a large kitchen and a garden to grow our own vegetables and chicken breeding.
All of this is accessible to refugees from the camp and the nearby city, but also to the Greek host population. This creates a melting pot of cultures, skill sharing and creative expression. Syrian carpenters are working hand in hand with Afghan tailors, while a multi-cultural team is prepping lunch for everybody active.
Habibi.Works powerfully embraces national identity and heritage, but also shows that we can live and create in harmony.
With your contribution, the Soup and Socks e.V. team can cover costs for rent, heating, water and energy. But also, to maintain the tools and purchase materials for bigger projects, such as the impressive DOME multipurpose room.
Please follow the journey and learn more about refugees in Europe on Habibi. Works Facebook, Instagram or Twitter channels.
Thank you, مرکشتم, ευχαριστώ, اركش, Dankeschön!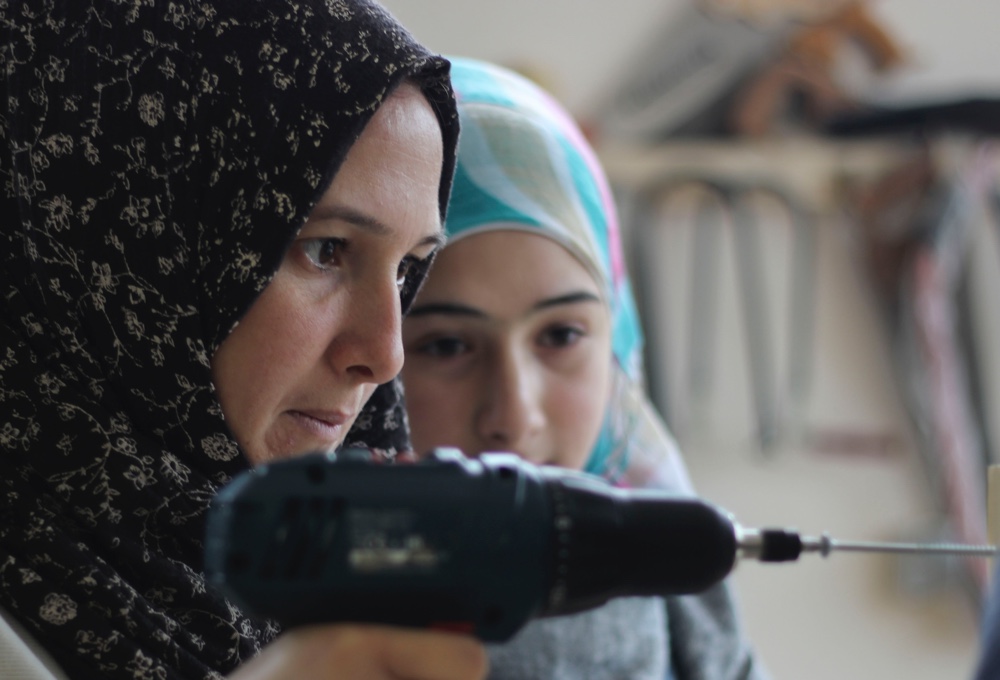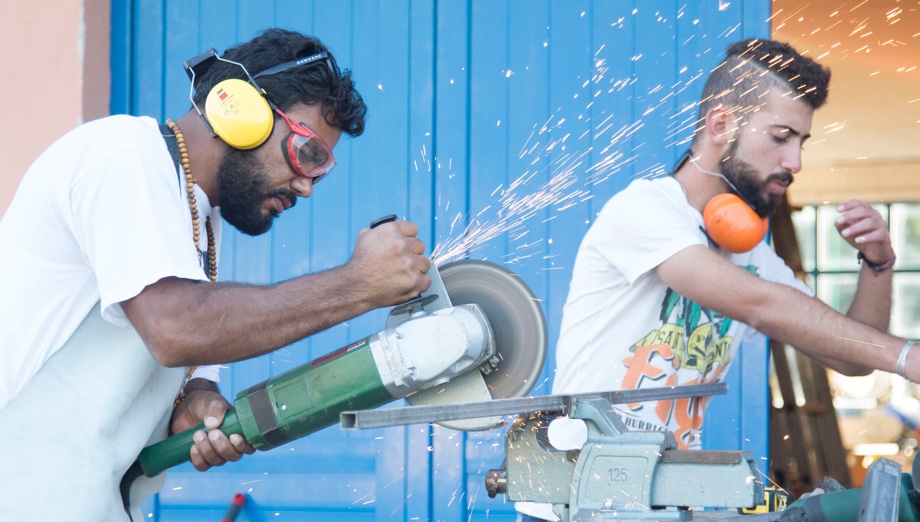 How can I help?
We have a Charity table where items can be picked up for a donation as well as a ra le that takes place during lunch on Thursday March 15th. The raffle includes cool gadgets donated by many of our speakers/trainers as well as ERNW.

For every kilometer achieved by a TROOPER during the 10k TROOPERS Run on March 15th, ERNW donates 5 € to our TROOPERS Charity.

People can of course (also) feel free to drop change in the Charity box (located at the Charity table during the conference).

Some speakers decline to get reimbursed for their travel/hotel costs to TROOPERS. Instead they ask us to add these funds to the TROOPERS Charity. We like that idea and thank you for your generosity!